1931
Harry W. Stewart began milk delivery to St. Catharines households from his family farm on Stewart Road. He constructed a small pasteurizing plant on his property, with deliveries made with one horse and wagon.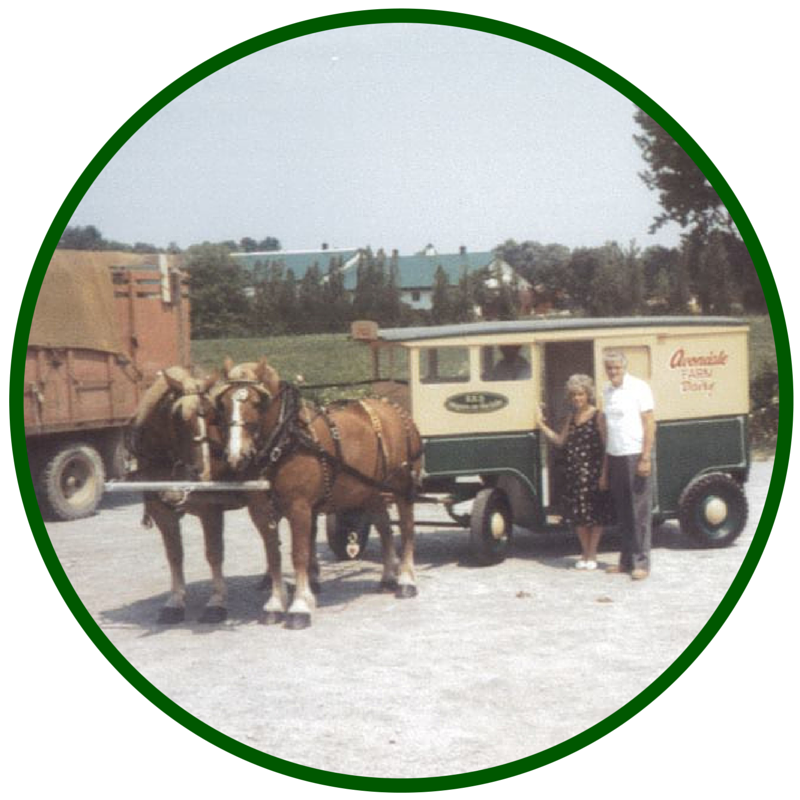 1934
Frank W. Stewart started a second milk route, while the other Stewart children – Margery, Fred, Jim, Bob and Bill – worked in the plant and did farm chores when they weren't in school.
1942
Robert G. Stewart, former president of Avondale Stores Limited, started Avondale's third milk route in the area.
1949
Tragedy fell upon the Stewart family when Harry W. Stewart was struck by an automobile and killed.
After 18 years, Avondale had grown to a 1000 acre farming operation on Stewart Road and Carleton Street in St. Catharines and Highway 8 West. This growth also saw Avondale servicing five milk delivery routes.
1950
Avondale began their 24-hour service of providing dairy to ships passing through the Welland Canal.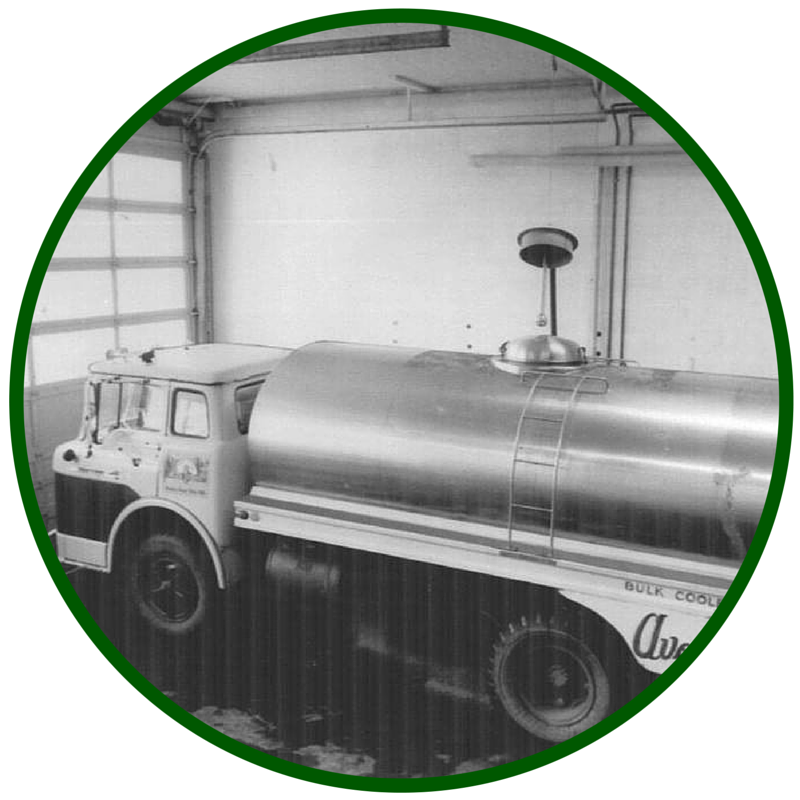 1955
The Avondale Dairy Bar was built to manufacture and retail ice cream to the public. The dairy bar, surrounded by dairy cattle and barns, became an instant success because of the fresh, high-quality treats made on premises.
1956-1958
The Avondale delivery routes continued to grow with the purchase of Emmett's milk route servicing ships on the Welland Canal and Garden City Dairy's additional community routes.
1963
The growing number of milk routes necessitated the construction of a new dairy processing plant behind the dairy bar to relieve the pressures on the capacity of the old plant.
This year, Avondale also added five new routes and a new territory with the acquisition of Campbell's Dairy in Niagara-on-the-Lake.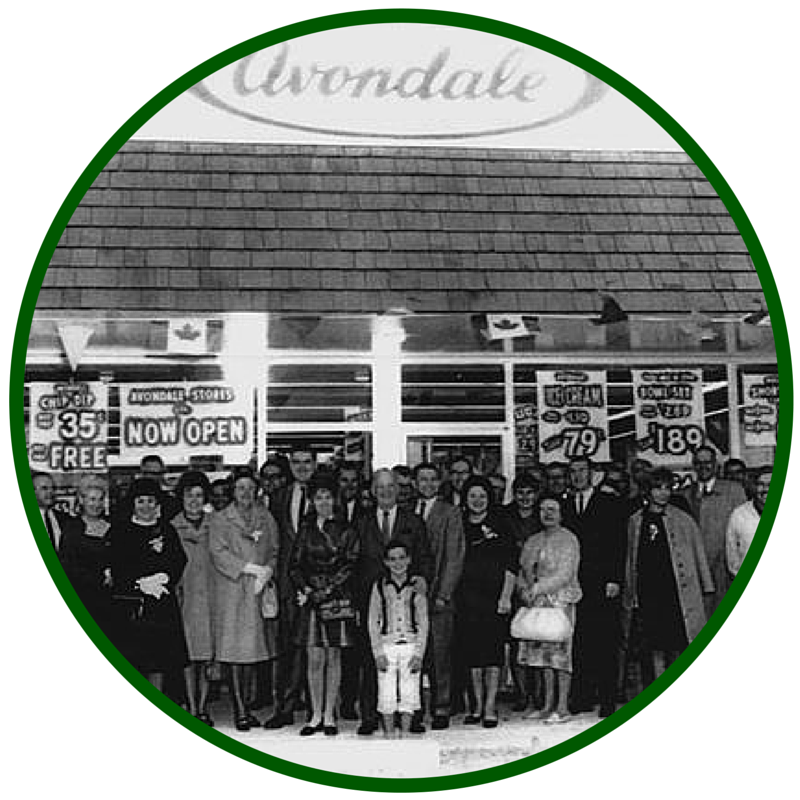 1965 - Avondale Food Stores is Born
The first Avondale Convenience Store was founded on Victoria Avenue in Vineland. Store #1 brought a new customer service experience to the community as an ice cream parlour, restaurant and convenience store.
1965 also saw the acquisition of Mason's Dairy Stores, including the Dunlop Drive location in St. Catharines, which would go on to be Avondale headquarters for the next 23 years.
1967-1969
Avondale continues to grow it's milk routes with the purchases of Rainbow Dairy in Welland, Sunshine Dairy in St. Catharines and Puritan Dairy in Dunnville. Avondale continued to expand it's convenience stores presence by acquiring additional convenience stores within the region.
1969
Avondale Dairy is taken over by Beatrice foods, with the Stewart family retaining ownership of all Avondale Food Stores. With the emergence of chain grocery stores, the home delivery market began to decline and the consumer's preference shifted to a weekly trip to the local supermarket. Grocery chains preferred to do business with province-wide dairy companies and Avondale did not have the logistics to supply such a large territory.
Bob Stewart remained in place as the General Manager of the new dairy while Frank Stewart ran Avondale Food Stores, which was becoming firmly established in the community with 19 stores across the region.
1970
Avondale Food Stores has embarked on a program of rapid expansion across the Niagara region and into the Hamilton area.
Avondale's Head Office and Warehouse outgrew the Mason's Dairy Plant in St. Catharines and moved to the former Moyer Diebel plant in Jordan Station with close to 70,000 square feet of storage and office space. 
2009-2013
The third generation of Stewart's start working with their family out of Avondale HQ. Three of Frank II's children Frank III, Harrison, and Holly work alongside their dad every day. One of Paul's sons, Connor, has also joined his dad at the company. Larry's son, Chris, works closely with Avondale, too.
2015
Avondale celebrates 50 years in the community and is still owned and operated by the Stewart family. Pictured: the co-owners, some of their children, and a few of our employees.
Present
Avondale now proudly serves its community with over 77 stores, operating under the banners of Avondale Food Stores, Avonmart and Dollar Mart. Store locations can be found from Niagara to Hamilton.
2022 - We regret to announce the passing of one of our founders, Bob Stewart. He was 95 years of age.